Safeguarding
Everyone at Salterlee, including staff, parents, governors and pupils has an important role to play in keeping children safe. The first thing everyone needs to know is what do if they have a concern, however small, about the welfare of a child.
Parents with concerns
Talk to our Designated Safeguarding Lead (Mark Scott). If he's not available they should ask to speak to our Deputy Safeguarding Leads (Sam Thompson). Both receive regular training, support and supervision from the Calderdale Child Protection Training Service. They are trained in the latest procedures for dealing with concerns.
Pupils who are worried about either their own, or another child's safety
Talk to any grown up in school. They all know what to do to make sure your concerns are handled properly.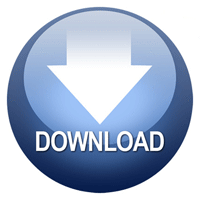 Click left to download Safeguarding Policy 2017/18.
Click left to download Child Protection Procedures 2017/18.
Our trained Safeguarding Team
Designated Safeguarding Lead: Mark Scott (Headteacher) - Training October 2016
Deputy Designated Safeguarding Leads: Emma Marshall (Assistant Headteacher - currently on maternity leave) - Training February 2017 and Sam Thompson (Learning Mentor) - Training September 2017
Designated Governor for Safeguarding: John Kaye (Chair of Governing Body)
Safer Recruitment Team: Mark Scott (Training June 2013), Emma Marshall - Training February 2015, Dianne Cooper (Governor)
Safeguarding Supervision: Mark Scott - Training October 2016
Local Authority Safeguarding Advisor: Rezina Kelly
Basic Safeguarding & Child Protection Awareness: All other members of staff annually receive basic safeguarding and child protection training. This training is informed by serious case reviews and the latest guidance for Working Together and Keeping Children Safe in Education (July 2015).
All staff and governors are kept updated through regular meeting agenda items.