Salterlee Latest

Salterlee Primary @SalterleePS
1 Jun Good afternoon everyone - I'm delighted to share with you the news that from the end of this month Mrs Thompson wil… https://t.co/Xq9jAIaOUp
22 May Muslims across the UK will celebrate Eid al-Fitr this weekend to mark the end of Ramadan. Do you know why there are… https://t.co/eOcaFBbfDG
COVID-19 UPDATED SAFEGUARDING & CHILD PROTECTION POLICY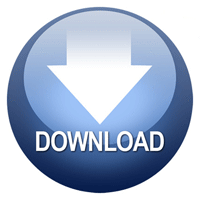 Click download COVID-19 Safeguarding & Child Protection Policy
This policy will be in effect throughout the duration of our school's closure.
For further information visit our Safeguarding page.
Welcome
Salterlee is kind and friendly. Everyone here is an individual and we respect that. We work hard and let others do the same, so that everyone achieves their potential. We appreciate the world around us and all its cultural capital, we try to make the most of it.
Our small, friendly school has 107 talented pupils each with wonderfully supportive families. All our pupils are fantastic in their own individual ways.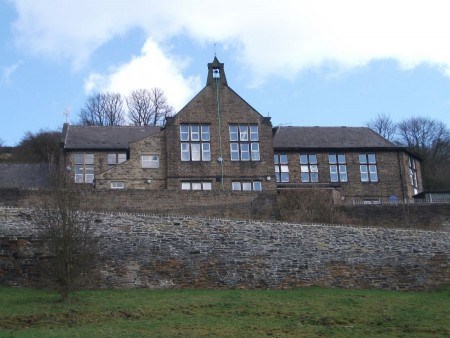 Originally built in 1877 the stones which make our school were locally quarried by the families of some of our first pupils. Since then generations of hard working staff, school councillors, governors and PTA members have strived to uphold and embody our motto, "Multum in Parvo" meaning "From a little comes a lot".
We are all one family at Salterlee and we love our school, we hope you will too.
UPDATE - May 11th
We are sure that many of you will have watched the Prime Minister's address to the nation yesterday indicating that the government believes that it may be in a position to implement a phased re-opening of schools from 1 June, starting with pupils in Under Fives, Reception, Year 1 and Year 6. This is part of the government's conditional plan which it says will remain under regular review.
We are sure you will have many questions, as do we, as to how this will be managed whilst ensuring the safety of everybody in the school community and we are now awaiting further information from the government about how this can be implemented safely. Once we are in a position to provide further information, we will share this as soon as possible.
In the meantime, the position remains unchanged. School will remain open only for the children of key workers, where there is no other alternative child care provision. If you are able to keep your child at home then you must. School continues to be run by a skeleton staff so the more children that can stay at home, the fewer staff needed. If you are a key worker, and you haven't already done so, and your child needs to attend school then please email: head@salterlee.calderdale.sch.uk.
We hope to see you all again very soon. In the meantime, take care, stay safe and, as always, thank you for all your support.
COVID-19 childcare for critical workers and vulnerable pupils
We hope that you, your family and loved ones are safe and well during these difficult times. As you know, the government directed all schools to close on 20th March 2020 other than to provide emergency childcare. The government guidance states: 'We have asked parents to keep their children at home wherever possible, and for schools to remain open only for those children of workers critical to the COVID-19 response who absolutely need to attend.' There is also provision where a risk assessment deems it is better for a child with an Education Health and Care Plan or one with an assigned Social Worker to attend. The government's message is very clear: children should stay at home if at all possible - #StayHomeSaveLives
We are currently able to offer emergency childcare for those eligible which is open (8.00am to 6.00pm) Monday to Friday (children require to bring packed lunches)
If you would like to apply for a place please email: head@salterlee.calderdale.sch.uk
Whilst we are committed to providing this care for vulnerable children and those of critical workers, there may be circumstances when we are unable to do so. Should that occur, we will work with the Local Authority to ensure that alternative provision is available. The Local Authority can be contacted on 01422 394101 or at school.effectiveness@calderdale.gov.uk.
Please note that safeguarding remains our key priority and it is important that you share any concerns or worries about children's wellbeing with us. Please contact Mark Scott, Headteacher, head@salterlee.calderdale.sch.uk with any concerns.
Further information about support available can be found on the Calderdale website at https://www.calderdale.gov.uk/v2/coronavirus/advice-and-updates where there is also the facility to request support.
We are thinking of you all and are very much looking forward to the time when we can be fully open and return to normal service. Please stay at home, stay safe and keep watching our website for updates, advice and the ongoing support for children's learning at home.
SAFEGUARDING
Everyone at Salterlee, including staff, parents, governors and pupils has a role to play in keeping children safe. The first thing everyone needs to know is what to do if they have a concern, however small, about the welfare of a child.
Parents with concerns
Talk to our Designated Safeguarding Lead (Mark Scott). If he's not available ask to speak with either of our Deputy Safeguarding Lead (Emma Marshall). Both receive regular training, support and supervision from the Calderdale Child Protection Training Service. They are trained in the latest procedures for dealing with concerns.
Pupils who are worried about either their own, or another child's safety
Talk to any grown up in school. They all know what to do to make sure your concerns are handled properly.
For further information visit our Safeguarding page.